Welcome Center - Now Open!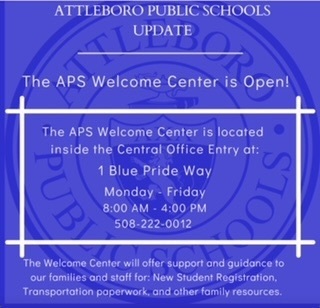 COME JOIN OUR TEAM ABACUS at Attleboro Public Schools Leaders in School-Age Child Care Lead & Assistant Child Care Providers Morning Positions: 6:30-9:00 AM, 7:00-9:00 AM Afternoon Positions: 2:00-6:00 PM, 2:30-6:00 PM, 3:00-6:00 PM Elementary and Middle School Positions Available Must be 18 years of age and transportation is required. EEC Certification preferable but not required. High school diploma required and some experience in the childcare field. CPR and First Aid training available and yearly Professional Development opportunities. Rate of pay based on education level. Apply to: Kimberly Laramee, Coordinator ABACUS C/O AHS 100 Rathbun Willard Drive Attleboro, MA 02703 508-222-0309 X13
klaramee@attleboroschools.com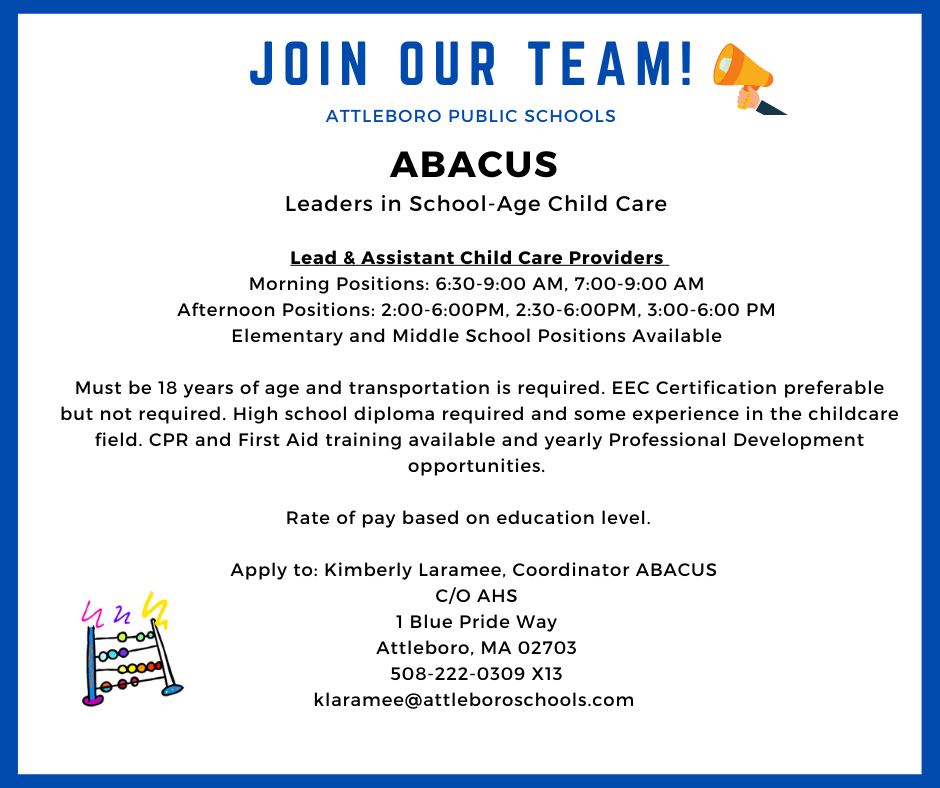 Thank you all for your patience and understanding as Central Office prepares to reopen next week. If you have tried to call or email, please know that our phones and internet will be back online by early next week. We are working to access messages and respond to everyone as soon as possible.

APS Community Flyers: As Attleboro Public Schools (APS) transitions to a new website platform, you can find the Community Fliers for this week using the link below:
https://www.smore.com/09hzd