Due to the inclement weather forecasted for this evening, we are postponing Blue Pride Night. We are tentatively planning to reschedule the event for Wednesday, February 8.
Due to the impending forecast the District is canceling all evening activities.

The Student Council of Attleboro High School is hosting a mayoral debate this Wednesday evening, January 11, at 6:30 in the Robert H. Bray Auditorium. The purpose of the debate is to help the citizens of Attleboro select their next mayor. Candidates will be participating in a town hall style debate in which they will be answering questions posed by the students of AHS. Students will also be moderating the debate. Doors for the event will open at 6:00, and the public is warmly invited to attend. Those attending are encouraged to park in the rear of the building and enter through the cafeteria doors, which are closest to the auditorium.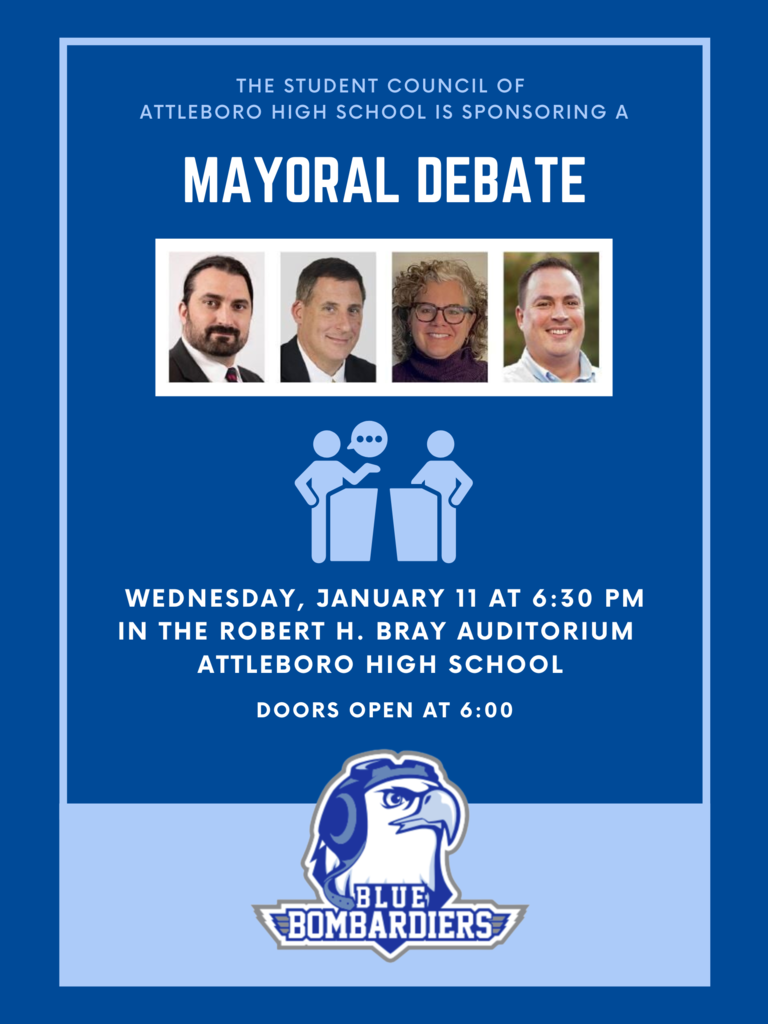 Starting on Monday, January 9, Attleboro Public Schools will adjust the way attendance alerts are sent to a student's contacts. Moving forward, the primary and secondary contacts for any student who is marked absent will be sent a text and phone message, regardless if you have already notified the school. If you do not receive a message from the school, please reach out to the main office at your student's school to confirm your mobile number is correct in our database. Alternatively, families may complete the "APS Student Contact Update" workflow in Aspen. Instructions on how to complete this workflow can be found here:
https://5il.co/1ldxt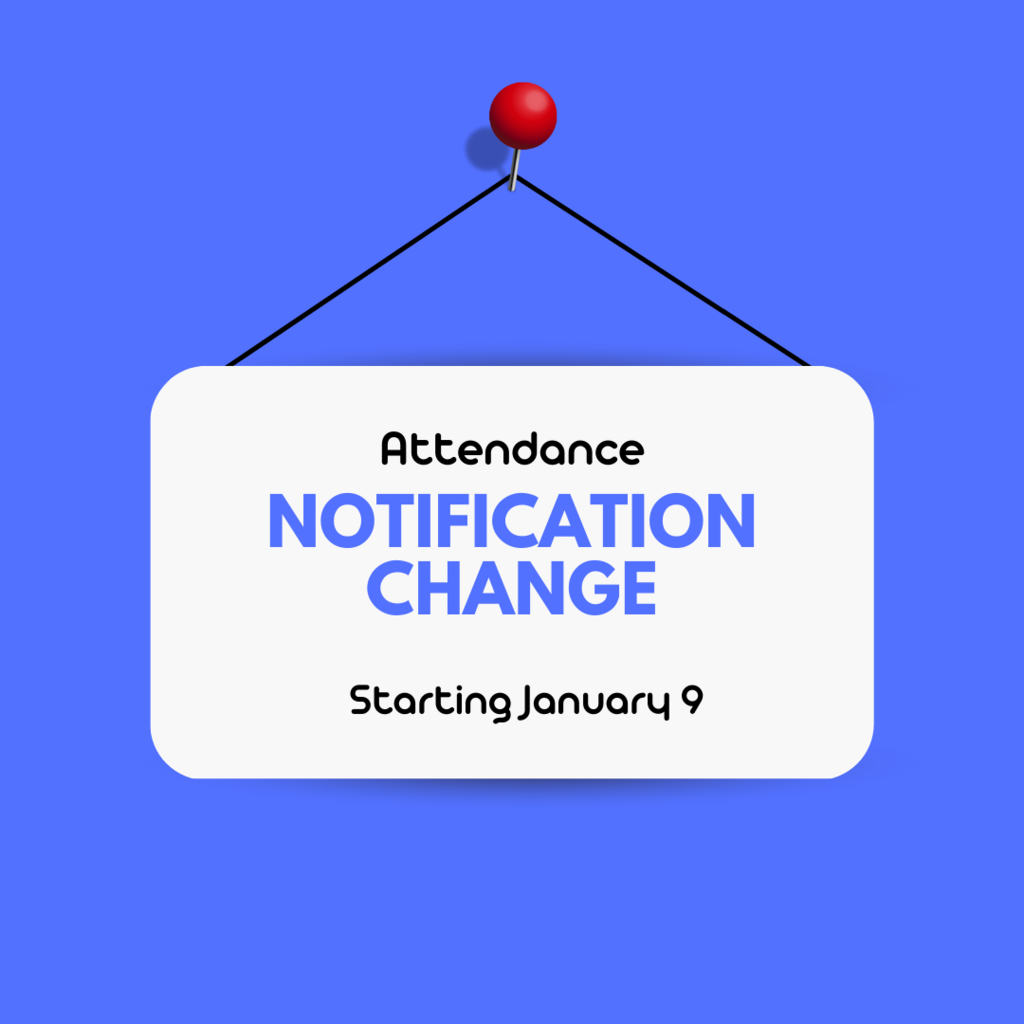 The APS Early Learning Center will be hosting an Open House on January 10 from 6:00 to 7:00 PM.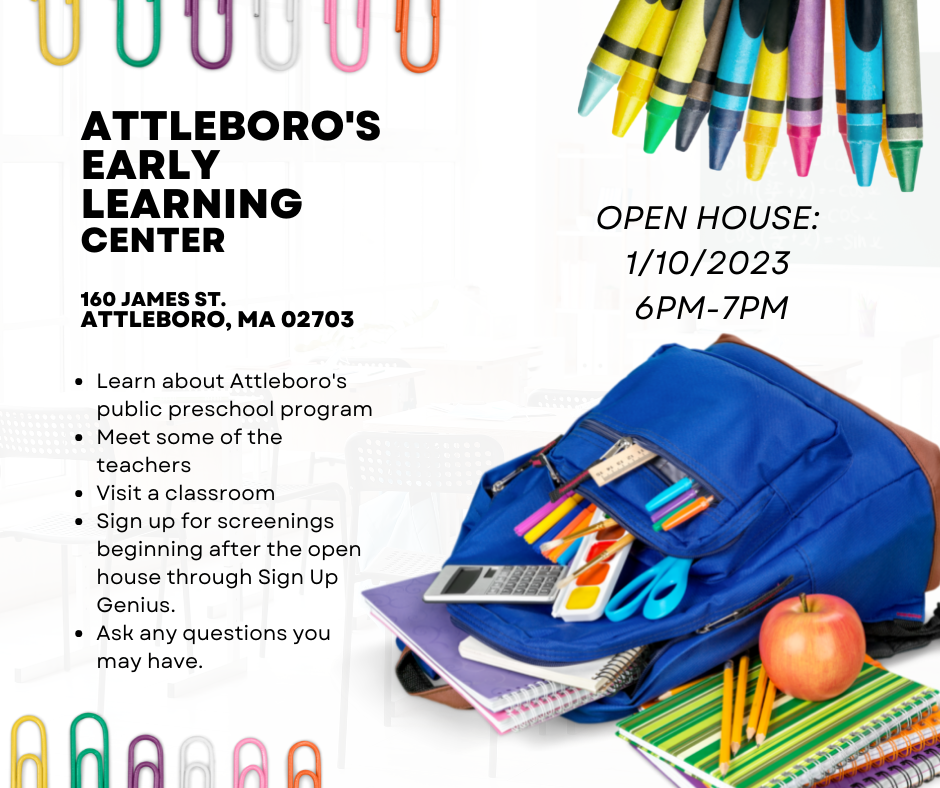 The APS Welcome Center will be closed December 23, 2022-January 2, 2023. We will reopen on January 3, 2023 at 8 AM.
APS will be testing our alert system for families on Wednesday, December 14 at 10:00 AM. The alert will be sent as a text message to the mobile number that is on file in Aspen. Schools will reach out immediately following the test message for families who do not receive it.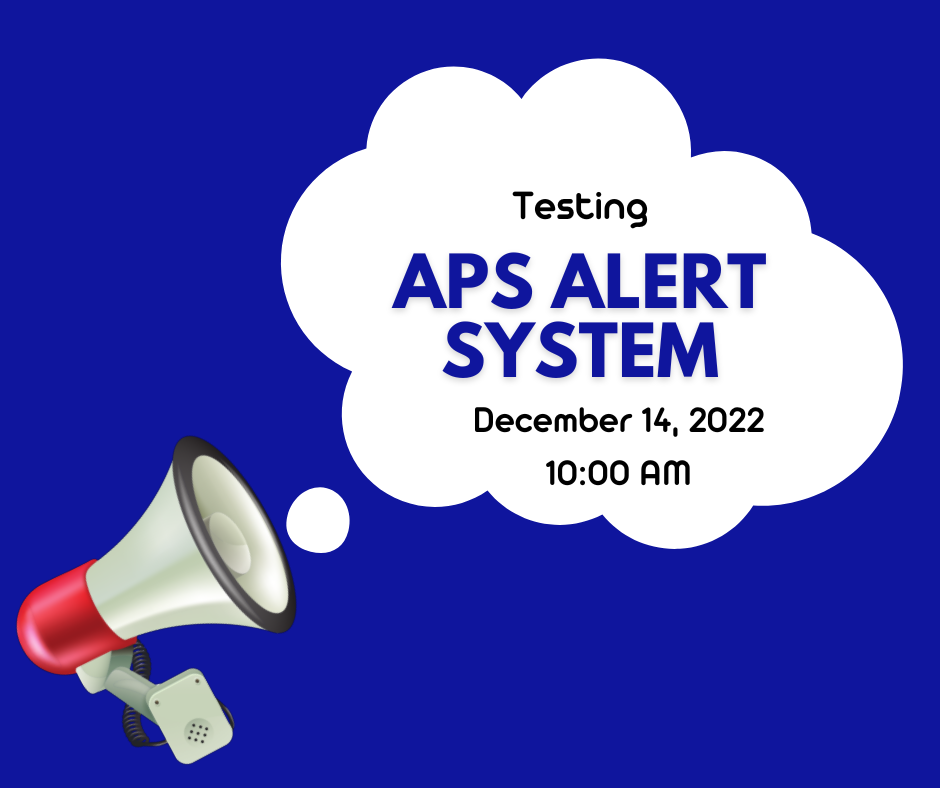 The Attleboro High School Music Department is proud to announce that its annual Winter Concert will be held this year on Thursday, Dec. 15 at 7:00 PM in the Robert H. Bray Auditorium. Admission is free, masks and social distancing are suggested though not required. Donations are accepted ($3 suggested). Performances will include the Concert Band, Percussion Ensemble, Jazz Ensemble, Select Choir and Mixed Chorus. The program will include a variety of selections including: Christmas (Baby Please Come Home), White Christmas, Sleigh Ride, an audience sing-along of Santa Claus is Comin' to Town; Silver Bells; Rudolph the Red-Nosed Reindeer; Have Yourself a Merry Little Christmas and more! If you wish further information or would like to contact the music department, please call 508-222-5150 x20080 or x20081.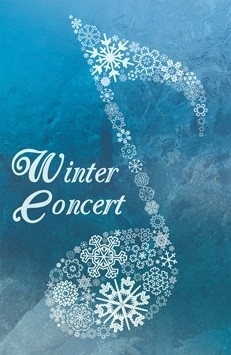 The APS Welcome Center will be open on Wednesday (11/23) from 8:00 AM to 12:00 PM.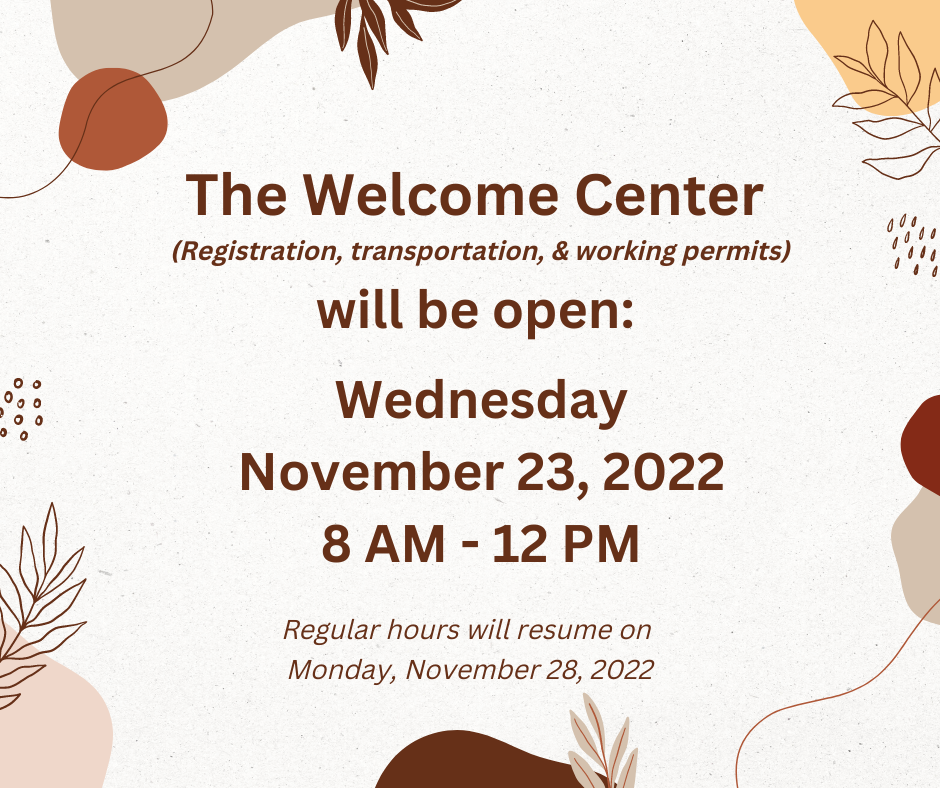 Join in on the conversation at one of Attleboro Public Library's Book Groups. No monthly commitment is required; just show up when you can! Currently, a program is being offered for children and family members. Please see information below: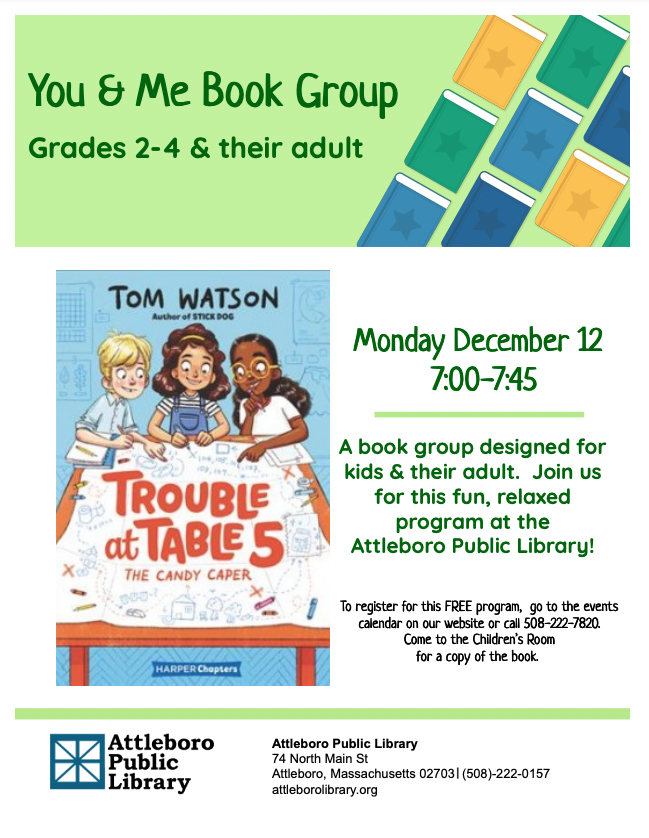 Be Heard Coalition Meeting Canceled (November 1, 2022)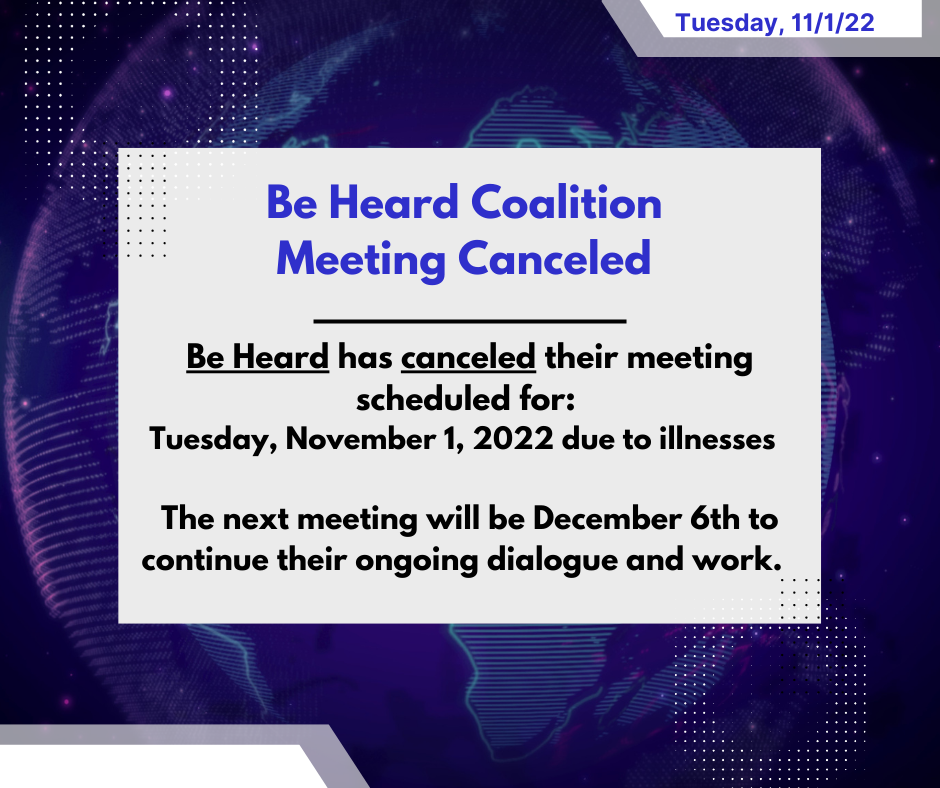 Don't forget Capron Park's Zoo Boo Spooktacular is tomorrow night (10.28) from 6:00PM - 9:00PM! It is sure to be a fun night of candy, games, prizes, performances and more! In person ticket sales will be available in the zoo's gift shop tomorrow until 4:00 PM. Tickets will also be available at the door starting at 6:00PM.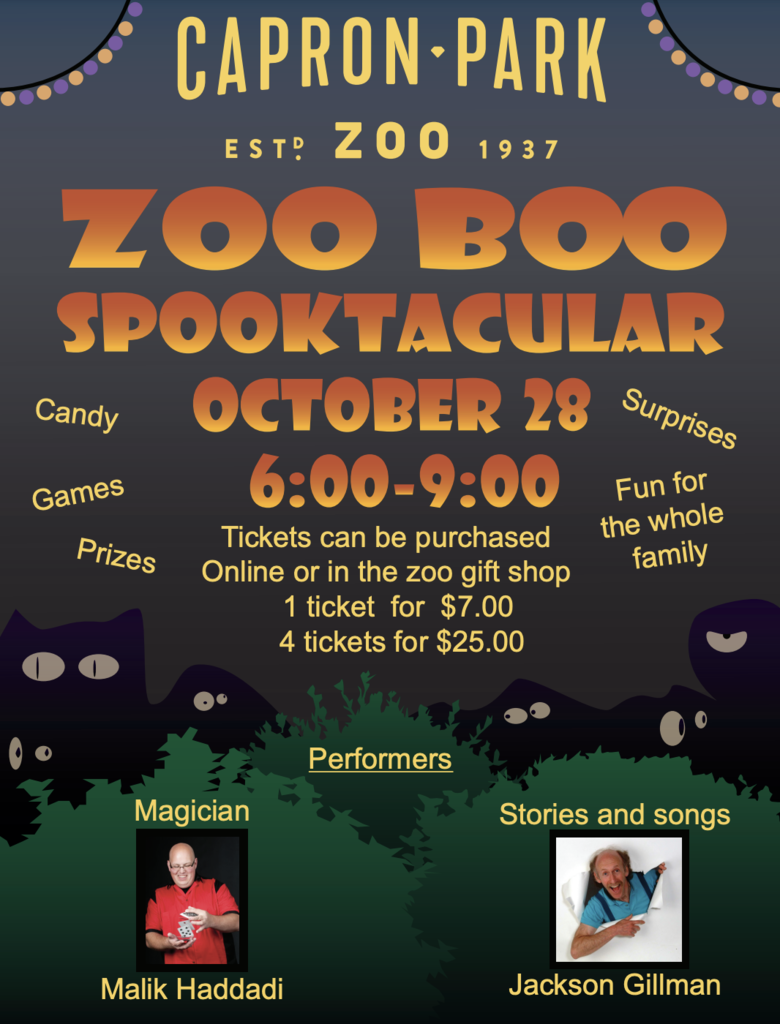 We're excited to introduce Attleboro Public Schools's new mobile communication tool - Rooms! Coming soon to the Attleboro Public Schools app, Rooms will be built into our district app so you have one app for everything Attleboro Public Schools.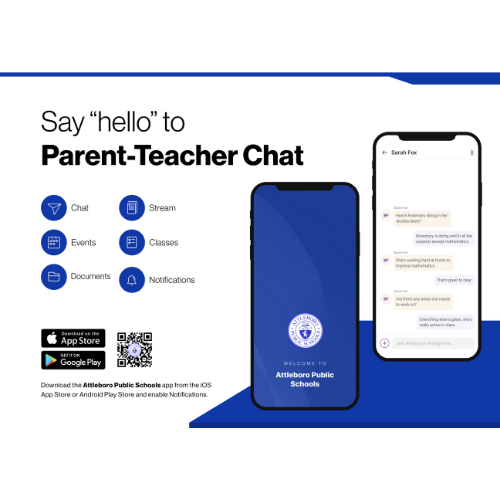 Kiera Chetlen and Margaret Macalister, two of our Middle School STEAM teachers, participated in Buttonwood Park Zoo's weekend professional development event entitled "Extreme Zoo Makeover: A STEM Approach to Habitat Design." They will be bringing this knowledge back to their students during MA STEM Week (October 17-21). Check out the program:
https://naaee.org/eepro/learning/workshops-training/extreme-zoo-makeover-stem-approach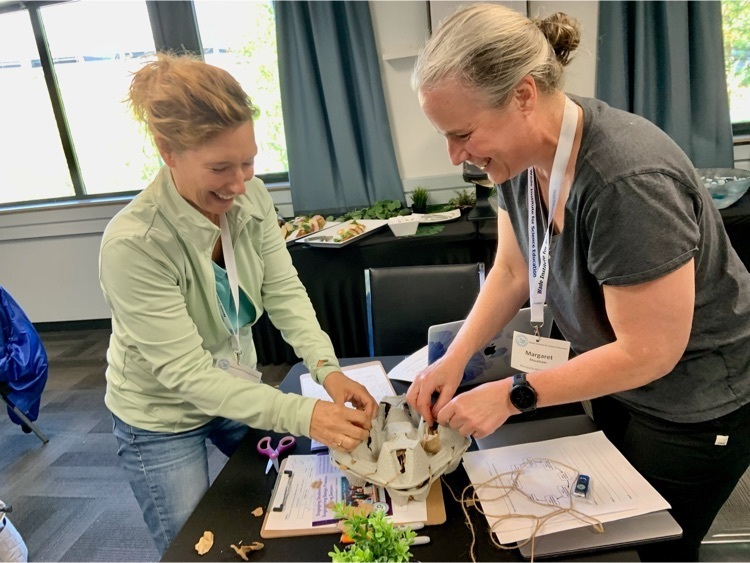 Welcome Center - Now Open!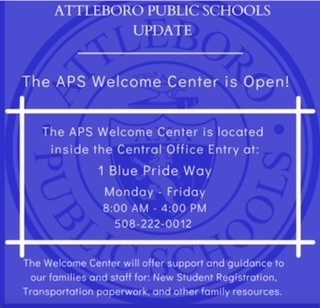 Registration & Transportation Updates