In an effort to return our elementary students home before conditions become unsafe, APS will dismiss early today, Tuesday, March 14, 2023. The early dismissal times are as follows: High School: 10:50 AM Middle School: 11:30 AM Elementary School: 12:25 PM The Early Learning Center will be closed - no AM or PM preschool. The ABACUS program will close two hours after dismissal.

We are closely monitoring the weather for tomorrow, March 14, 2023 and remain committed to delivering a full day of school as scheduled. However, the forecasted switch from rain to snow at midday presents a notable concern. Please be ready in case the timeline accelerates or conditions worsen and we need to call an early dismissal.
Kudos to all those involved in "A Night to Discover." Please check out this video produced by the AHS Radio & Television Broadcasting program under the direction of Kelly Bergeron:
https://youtu.be/H_VxQsD7FLQ

A "Night to Discover" is happening now at Attleboro High School from 6:00 to 7:30 PM. Come check us out!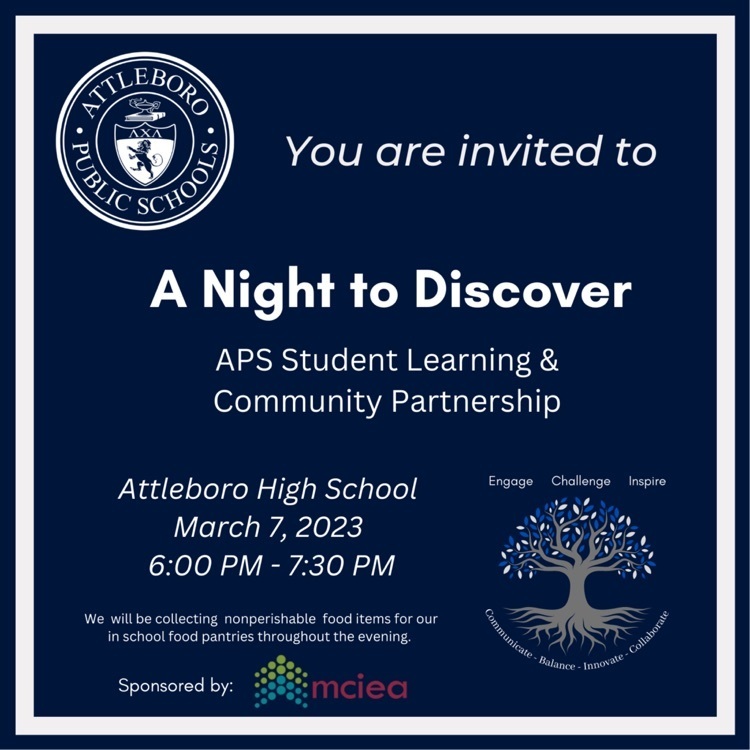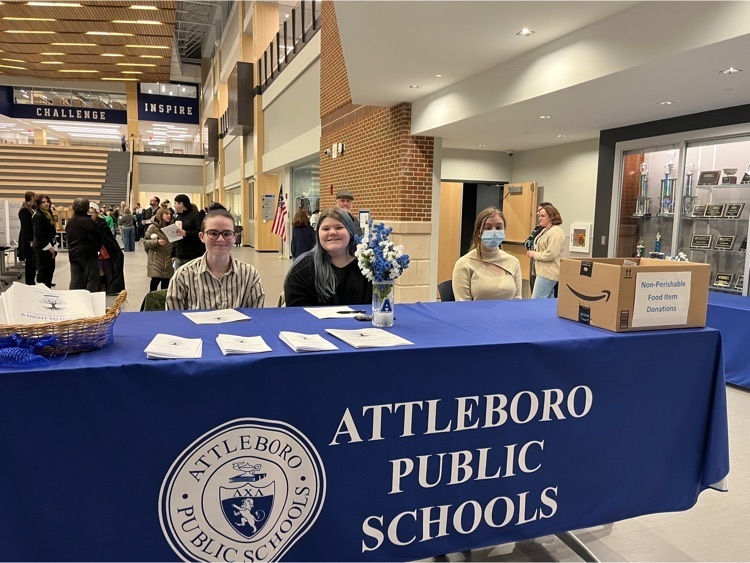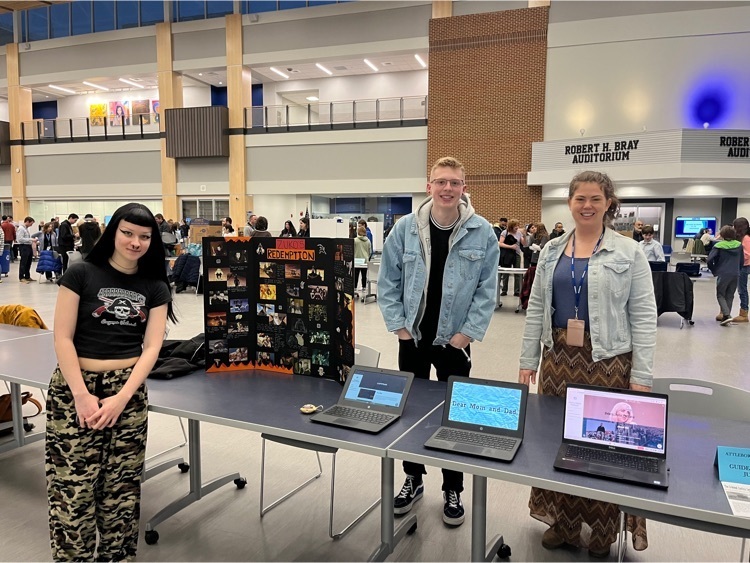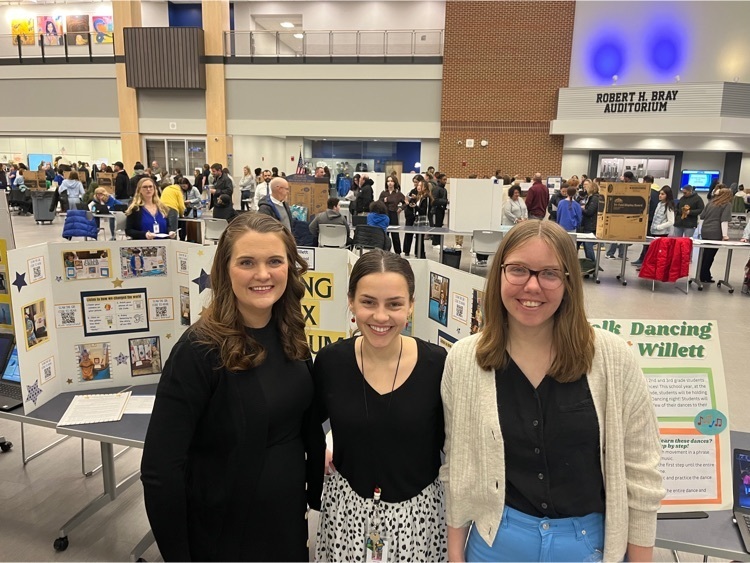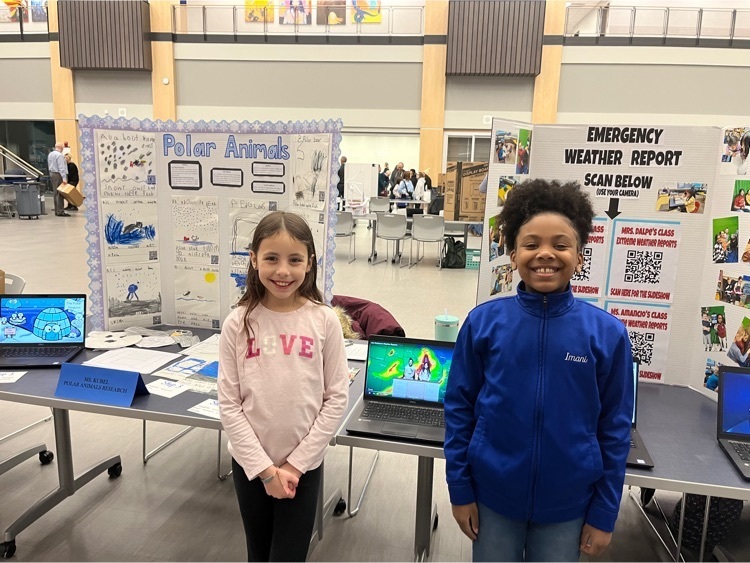 Due to the timing and expected snow accumulation associated with tomorrow's storm, Attleboro Public Schools will be closed Tuesday, February 28.

You're invited to A Night to Discover: APS Student Learning and Community Partnership Showcase on March 7, 2023, from 6:00-7:30PM. Join APS students, families, staff, and community organizations as students from throughout the district display their learning experiences and local community resources share information about their services and programs.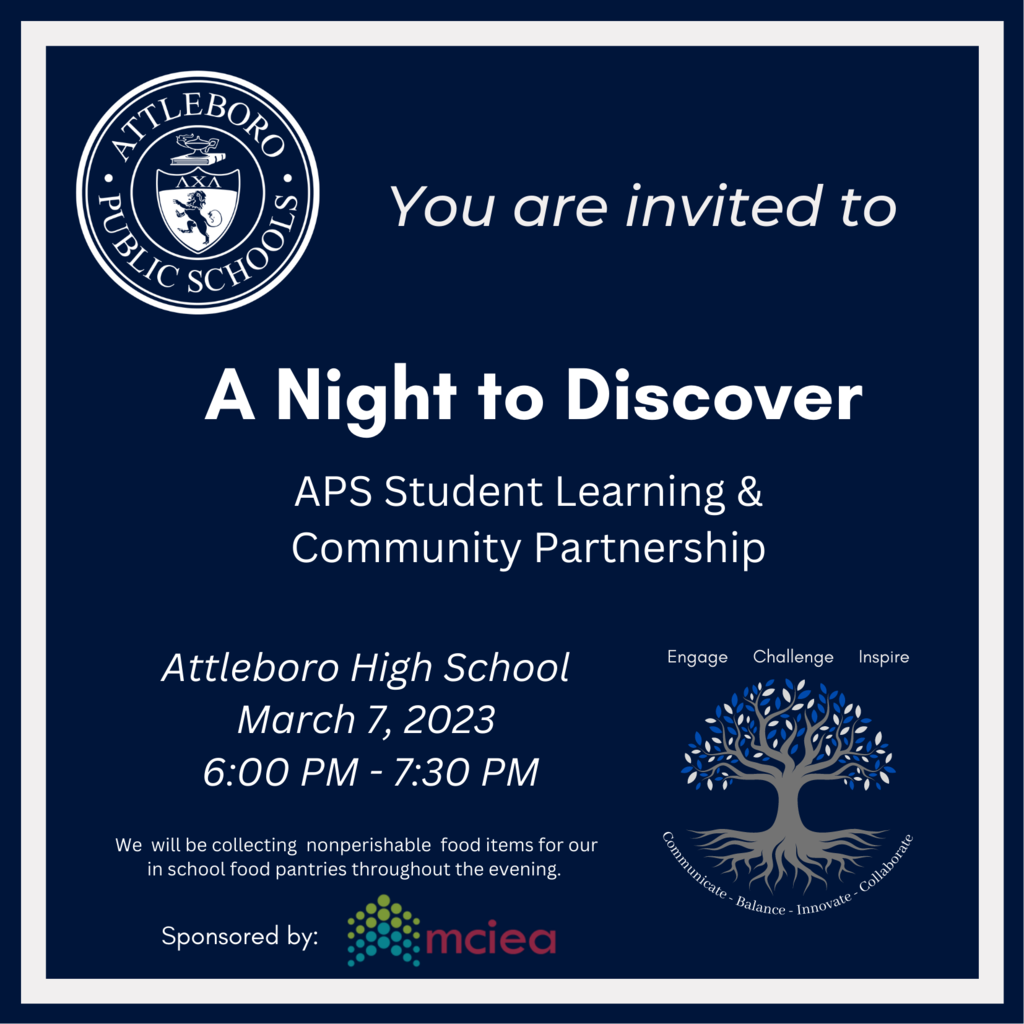 The Attleboro Area Industrial Museum is announcing a new STEM initiative sponsored by a grant from the Roddy Foundation in collaboration with the Attleboro Public Schools. The pilot program is geared toward students in grades 6-8 from any surrounding communities. The drop-in Make and Take program will be offered on Monday, February 13 from 3:00-5:00, with additional programs in March to be announced. The program is being offered free of charge and is on a first come, first served basis. Please register at industrialmuseum.com "Make and Take Event". Parents/guardians are required to stay with their child. Look for more news on an exciting STEM workshop being offered during April school vacation!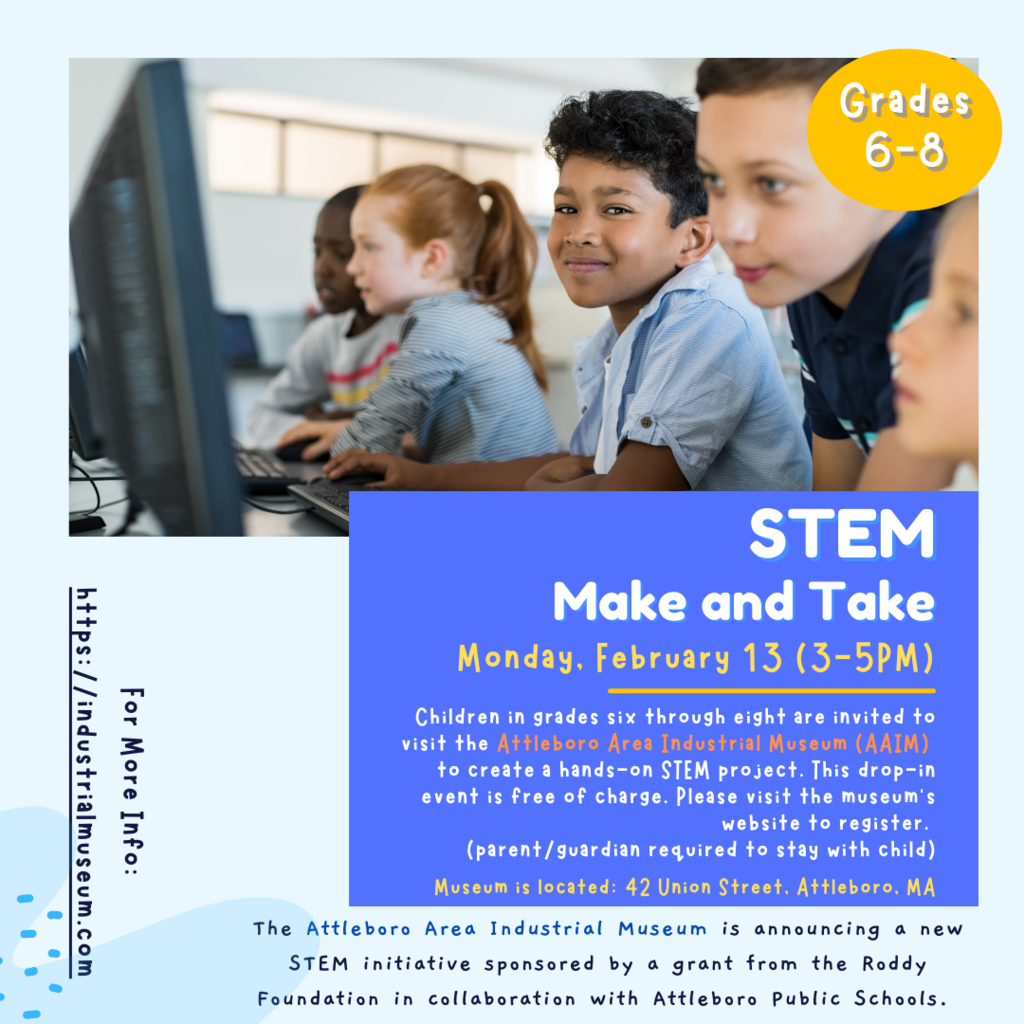 Do you know anyone with school age children ready for Kindergarten for next year? The Attleboro Public Schools is pleased to host Kindergarten Information Night on March 2, 2023. This evening provides information on how to enroll students for Kindergarten for the 2023-2024 school year. Please share Kindergarten Information Night with neighbors, friends and family! More information can be found on the Welcome Center Website.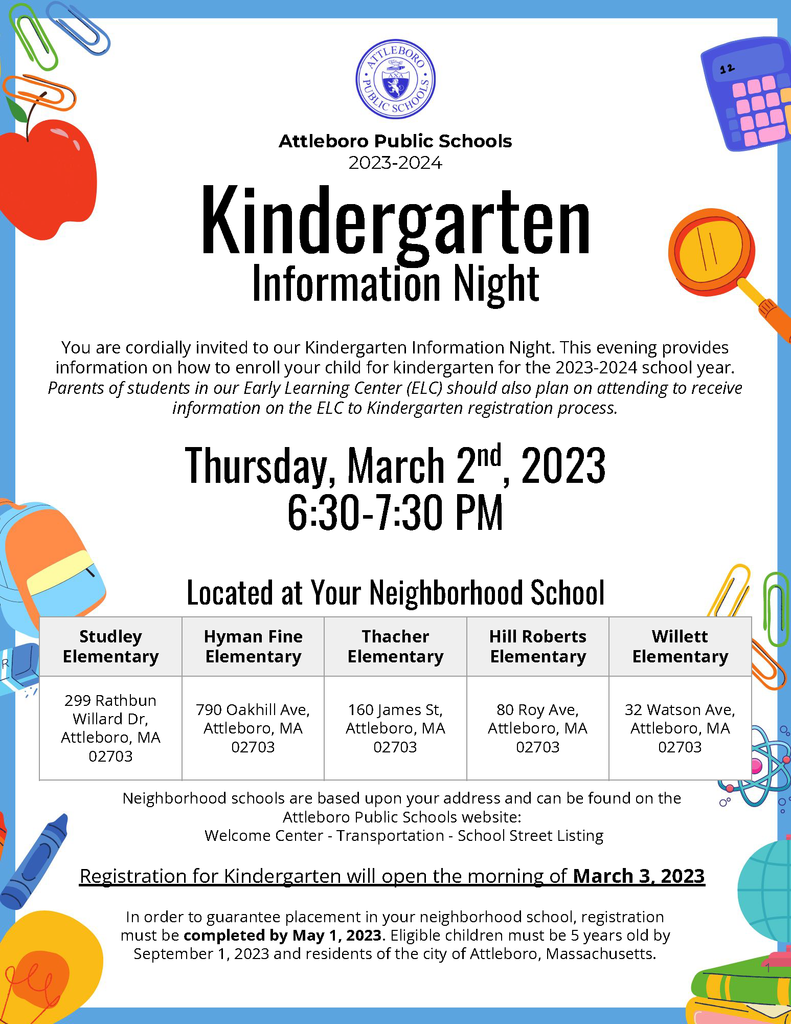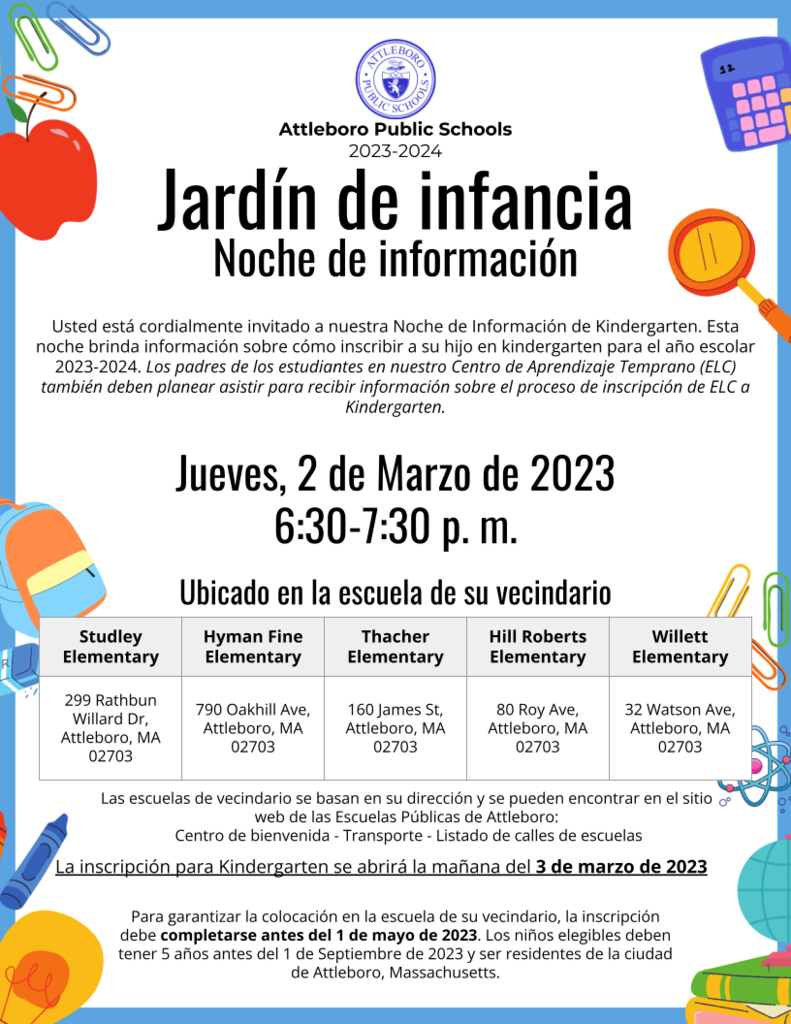 Blue Pride Night happening NOW @ AHS (6-8PM). Come see what all the excitement is about!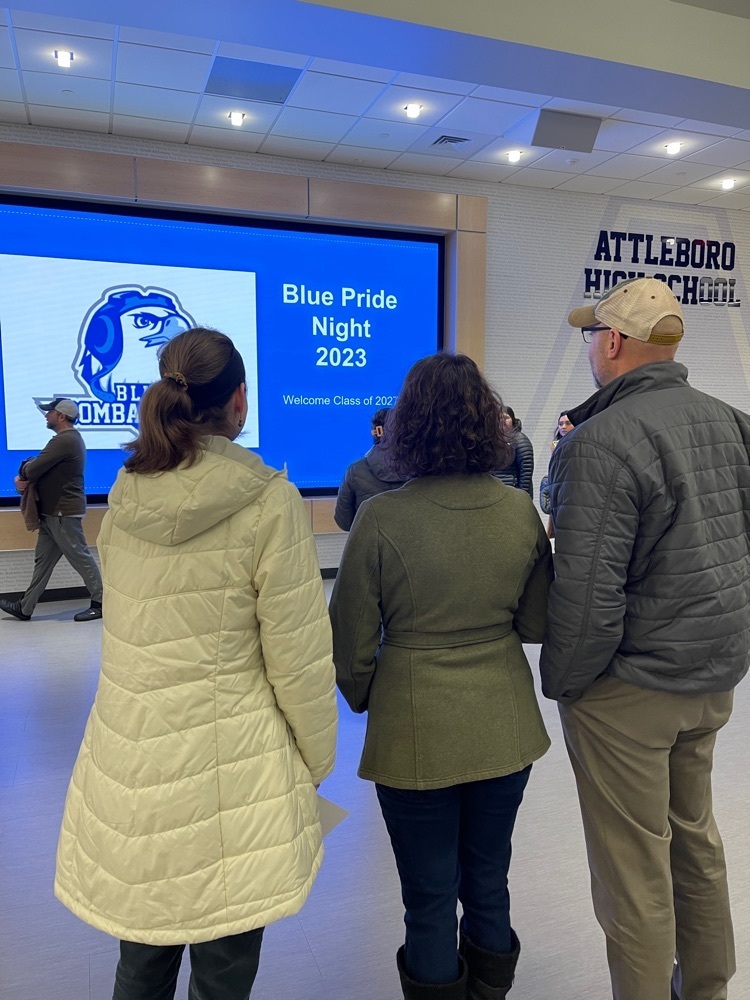 Please join us for Blue Pride Night at 6:00 PM tomorrow, February 8 (@ AHS). Come see what the excitement is all about. #thisisattleboro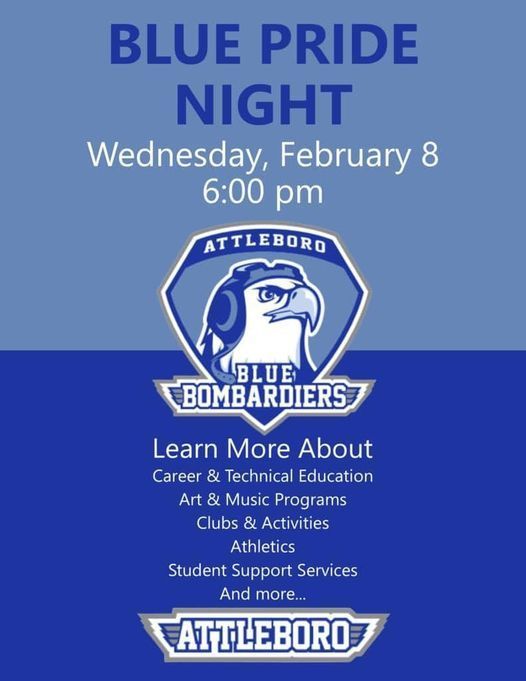 Temperatures are anticipated to be significantly lower than we have enjoyed thus far this winter, and we would like to remind everyone to dress appropriately and suggest layering clothes if possible. Schools will begin and end at their regular times, and we will be opening buildings early, so that students can enter as they arrive.
Due to the inclement weather forecasted for this evening, we are postponing Blue Pride Night. We are tentatively planning to reschedule the event for Wednesday, February 8.
Due to the impending forecast the District is canceling all evening activities.

The Student Council of Attleboro High School is hosting a mayoral debate this Wednesday evening, January 11, at 6:30 in the Robert H. Bray Auditorium. The purpose of the debate is to help the citizens of Attleboro select their next mayor. Candidates will be participating in a town hall style debate in which they will be answering questions posed by the students of AHS. Students will also be moderating the debate. Doors for the event will open at 6:00, and the public is warmly invited to attend. Those attending are encouraged to park in the rear of the building and enter through the cafeteria doors, which are closest to the auditorium.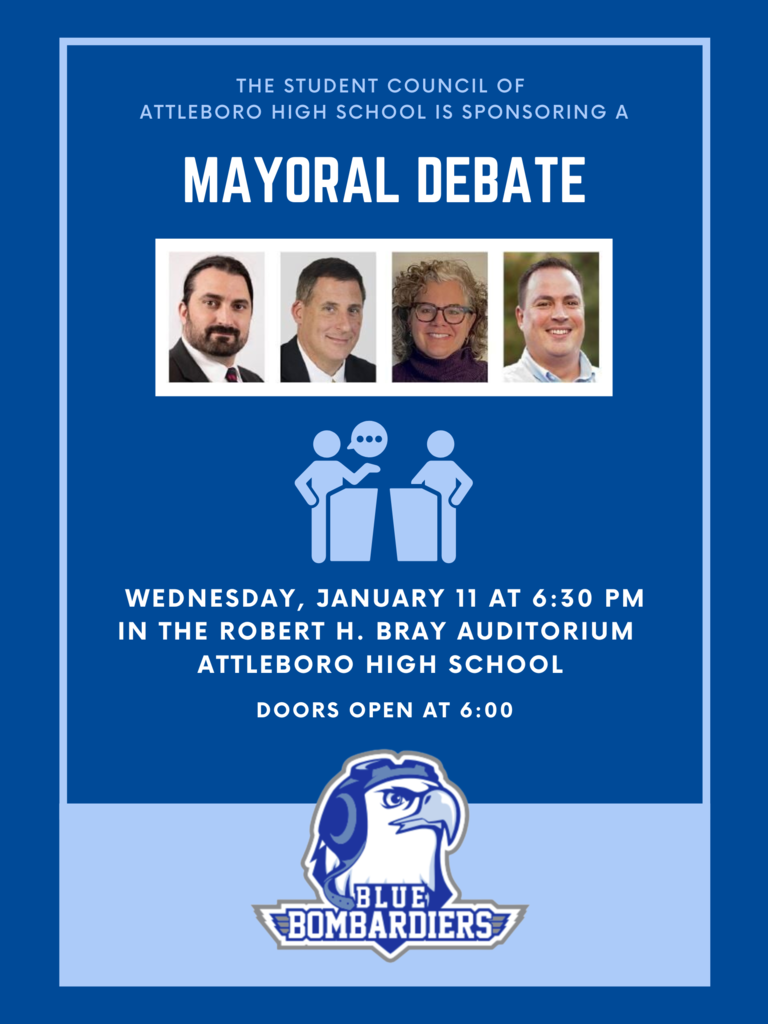 Starting on Monday, January 9, Attleboro Public Schools will adjust the way attendance alerts are sent to a student's contacts. Moving forward, the primary and secondary contacts for any student who is marked absent will be sent a text and phone message, regardless if you have already notified the school. If you do not receive a message from the school, please reach out to the main office at your student's school to confirm your mobile number is correct in our database. Alternatively, families may complete the "APS Student Contact Update" workflow in Aspen. Instructions on how to complete this workflow can be found here:
https://5il.co/1ldxt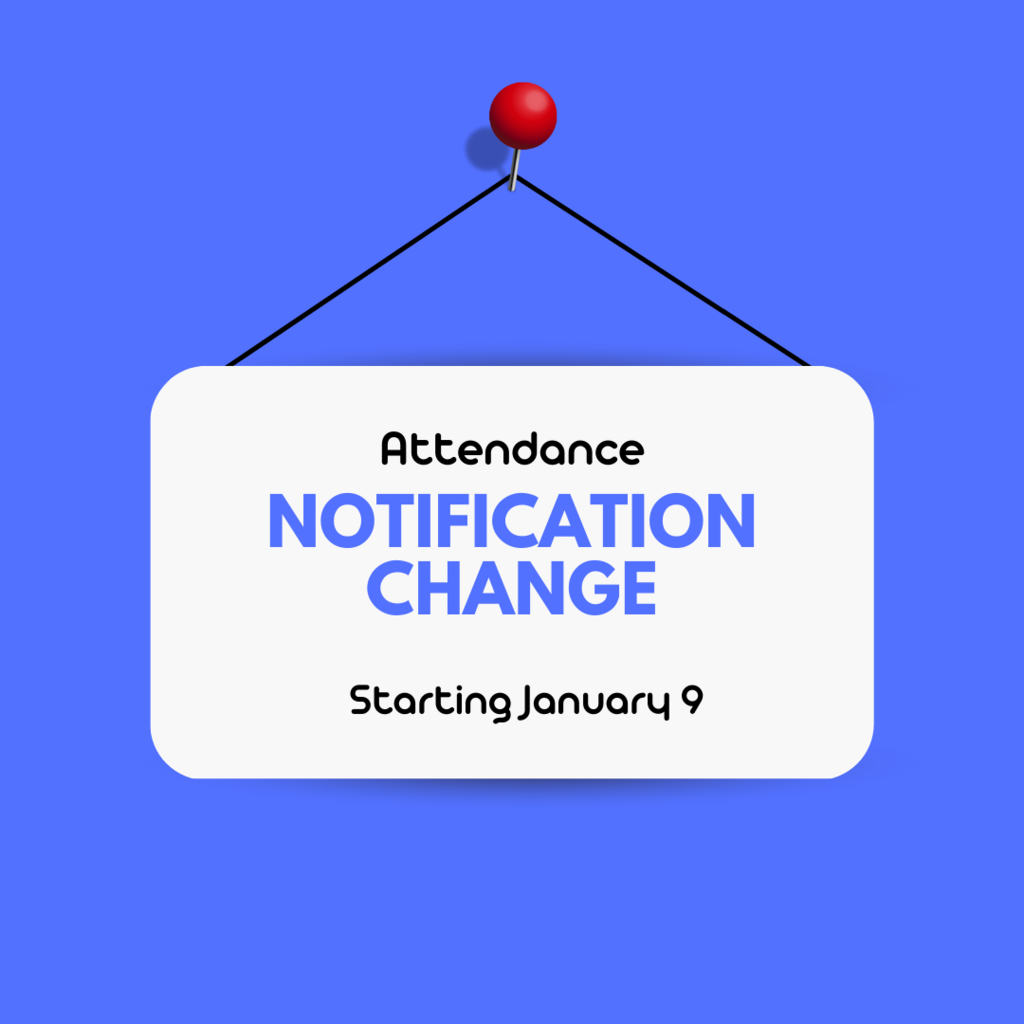 The APS Early Learning Center will be hosting an Open House on January 10 from 6:00 to 7:00 PM.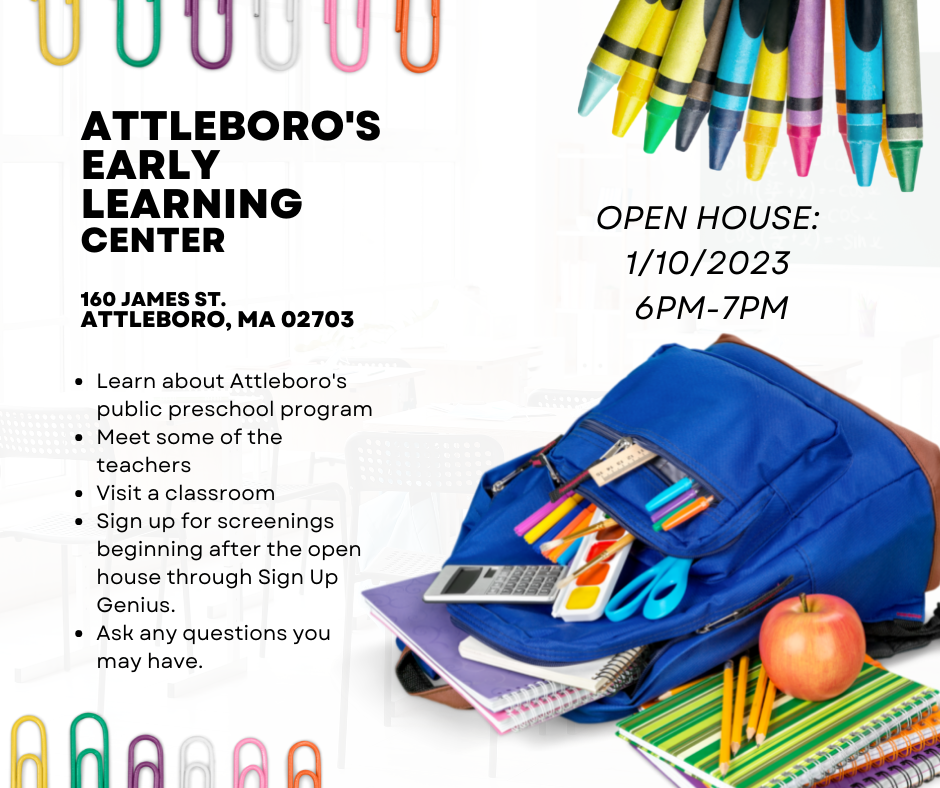 The APS Welcome Center will be closed December 23, 2022-January 2, 2023. We will reopen on January 3, 2023 at 8 AM.
APS will be testing our alert system for families on Wednesday, December 14 at 10:00 AM. The alert will be sent as a text message to the mobile number that is on file in Aspen. Schools will reach out immediately following the test message for families who do not receive it.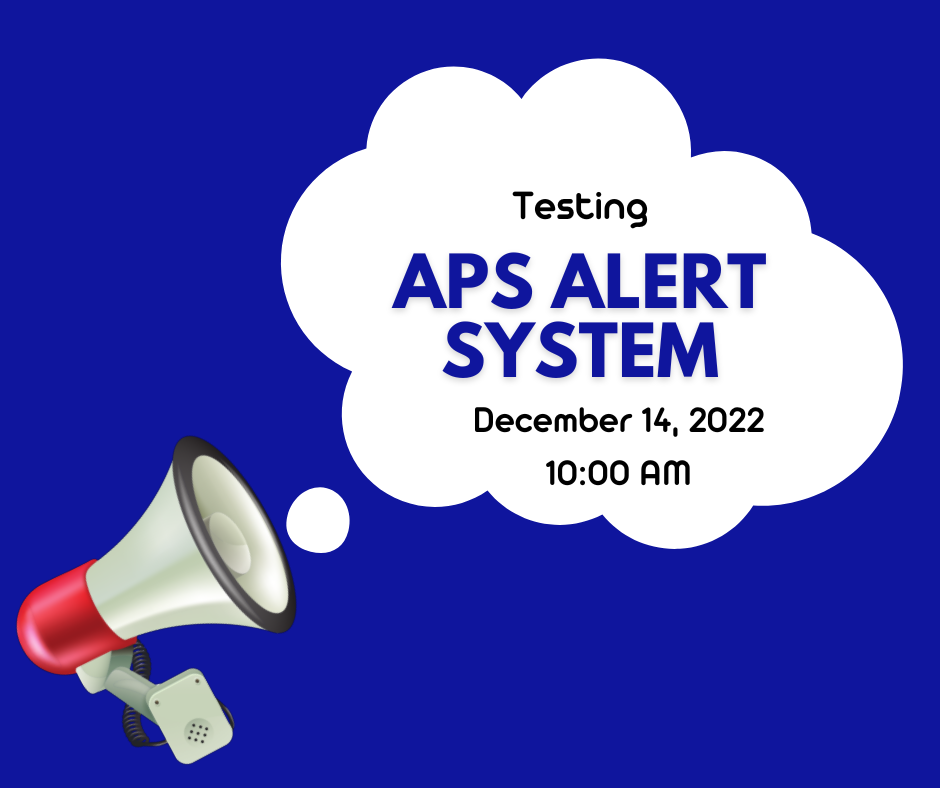 The Attleboro High School Music Department is proud to announce that its annual Winter Concert will be held this year on Thursday, Dec. 15 at 7:00 PM in the Robert H. Bray Auditorium. Admission is free, masks and social distancing are suggested though not required. Donations are accepted ($3 suggested). Performances will include the Concert Band, Percussion Ensemble, Jazz Ensemble, Select Choir and Mixed Chorus. The program will include a variety of selections including: Christmas (Baby Please Come Home), White Christmas, Sleigh Ride, an audience sing-along of Santa Claus is Comin' to Town; Silver Bells; Rudolph the Red-Nosed Reindeer; Have Yourself a Merry Little Christmas and more! If you wish further information or would like to contact the music department, please call 508-222-5150 x20080 or x20081.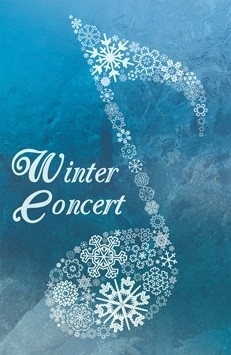 The APS Welcome Center will be open on Wednesday (11/23) from 8:00 AM to 12:00 PM.